Voters in neighboring communities have passed school facility improvement bond measures to repair and upgrade their aging schools. Similar updates and repairs to those completed in neighboring districts are required in our own schools in order to ensure that all CUSD students have access to comparable state-of-the-art educational facilities and are prepared to compete for the jobs of the future. To learn more, please visit
www.ceres.k12.ca.us/page/facilities-upgrades
.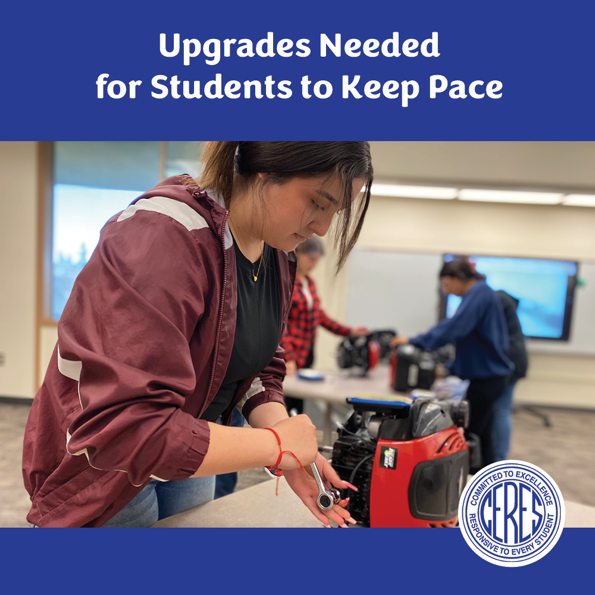 It's good to see you, Fall! 👋🍂 You're so much cooler than summer. 😎🌡️ #FirstDayofFall #AutumnVibes

During today's Association of California School Administrators Women in School Leadership Forum, Dr. Denise Wickham accepted the award for Exemplary Woman in Education for the State of California. In addressing the audience, Dr. Wickham acknowledged, "I couldn't have imagined – as the daughter of an immigrant dairyman who milked cows alongside my dad and brother before the bus came to pick me up for school every morning – that college could be in my future. ... And never, in my wildest dreams, did this moment seem possible." Congrats, Dr. Wickham! 🎉🏆✨ #DreamItDoIt #LadiesWhoLead #TheCeresWay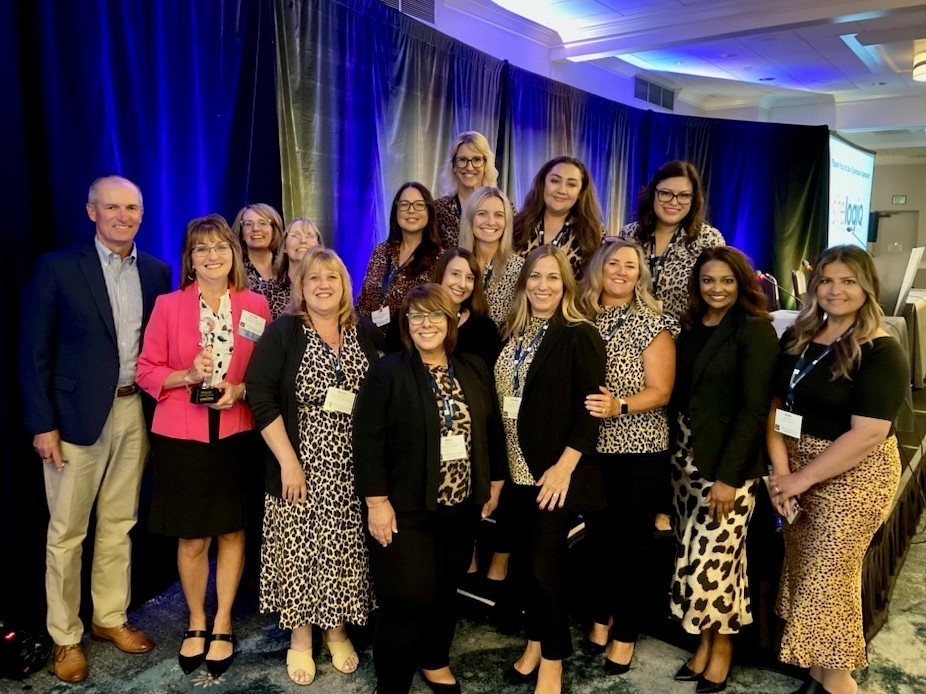 Attendance Update: Congratulations to our August attendance winner! Follow us on social media to stay updated with attendance incentive giveaways. Our site attendance goal is: 96%. We are happy to announce that during the month of September we are currently at 95.56%. Thank you for your continued support in making sure your student comes to school daily. As a reminder, students with 1 absence or less for the month of September will automatically be entered to win a brand new PS5. Encourage your student to attend BK everyday.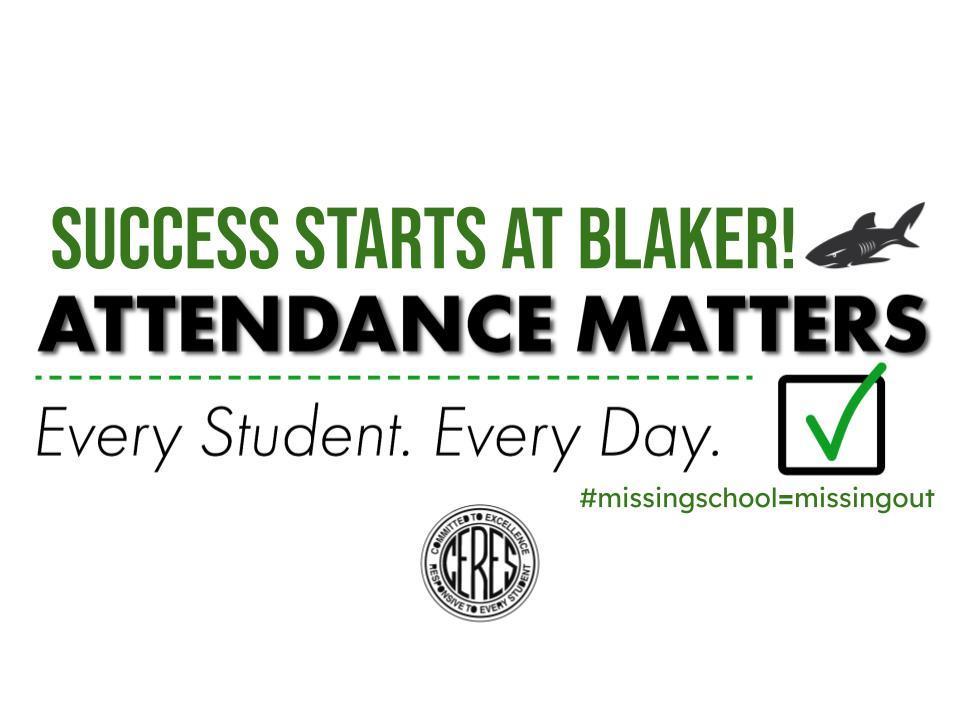 Happy National IT Professionals' Day to all of the talented (and patient) folks who keep technology running smoothly for CUSD students and staff! Whether a device is glitchy or we forgot our password, or we're looking for an innovative way to support learning or streamline processes, our Education Technology Services team comes to the rescue. So far this school year, they're up to 7,037 completed Help Desk requests ... and counting! #ThanksTeam #TheCeresWay

Congratulations to Valeria Muniz, who won an electric scooter for excellent attendance during the month of August! To energize students about attending school, BK and CUSD will have monthly incentives for students who miss 0-1 days of school each month. The September prize is a PLAYSTATION 5! Be in it to win it and attend BK everyday! Congratulations Valeria Muniz!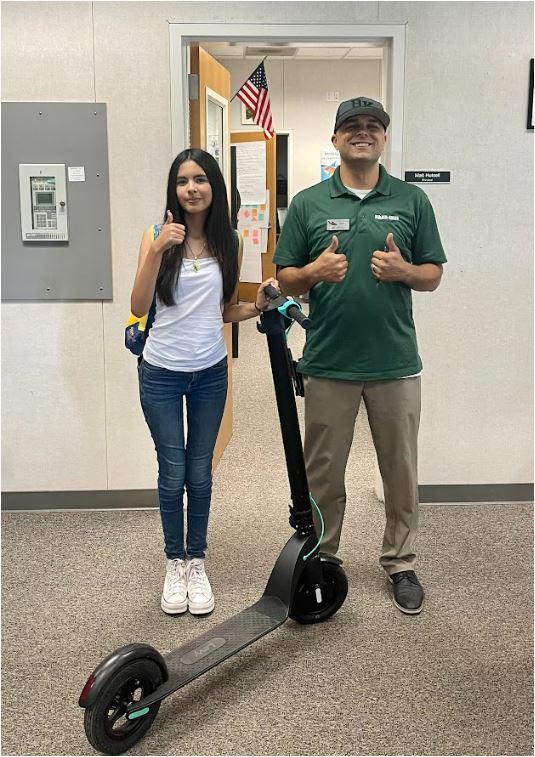 Our local classrooms, labs, and school facilities are aging and in need of repairs. For example, upgrades are needed to security cameras, radios, and security systems at all schools and deteriorating portable classrooms need replacing. To learn more about steps CUSD is taking to address necessary facilities improvements, please visit
www.ceres.k12.ca.us/page/facilities-upgrades
.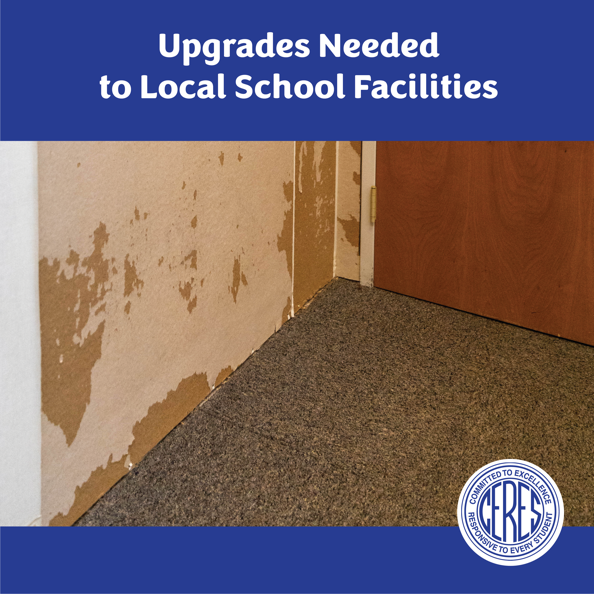 At the Sept. 14 Board meeting, CUSD Trustees celebrated employees who are new to the district. Welcome to the family! #TeamCUSD #TheCeresWay

Ceres Unified School District is proud to continue our district-wide FACTOR program to help families support their children's educational journey. These weekly workshops offer practical information on the social, emotional, and physical development of children in grades TK-12, along with useful information and resources for navigating the educational system, becoming college and career ready, and developing 21st century skills. Classes are offered in English and Spanish and include weekly raffles! For additional information, please contact Ceres Adult School at (209) 556-1557.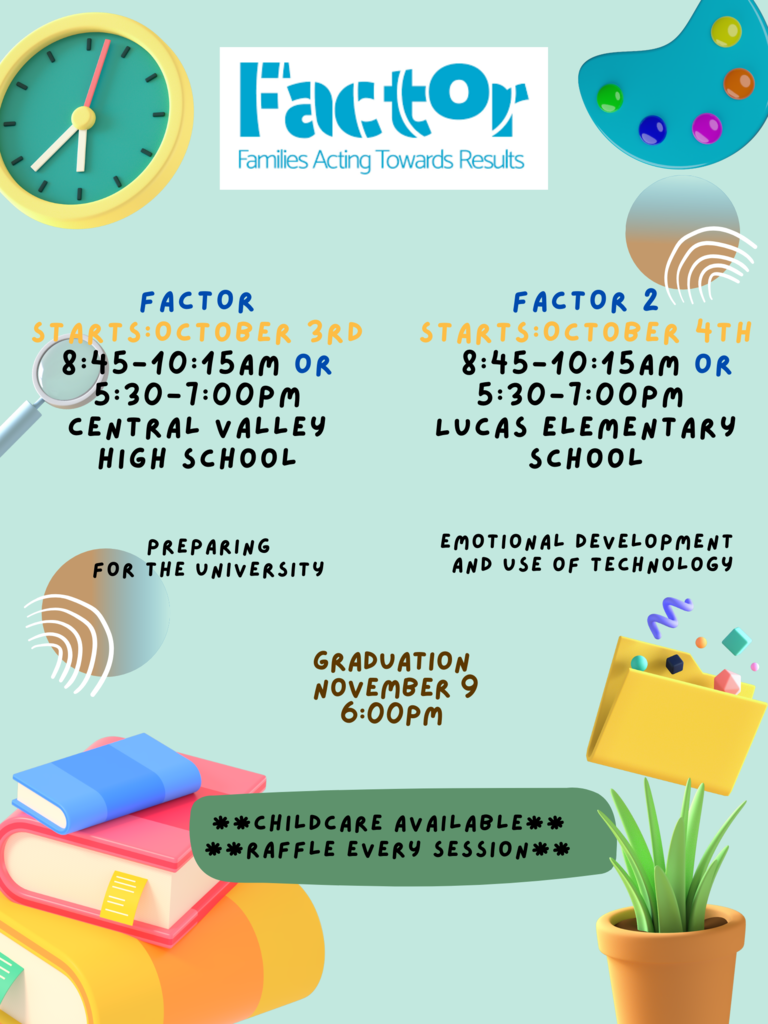 While CUSD students are achieving at high levels, school facilities are aging and in need of repair. In total, CUSD's Facilities Master Plan identifies over $155 million of needed repairs and improvements across every school site. To learn more about steps CUSD is taking to address needed upgrades, please visit
www.ceres.k12.ca.us/page/facilities-upgrades
.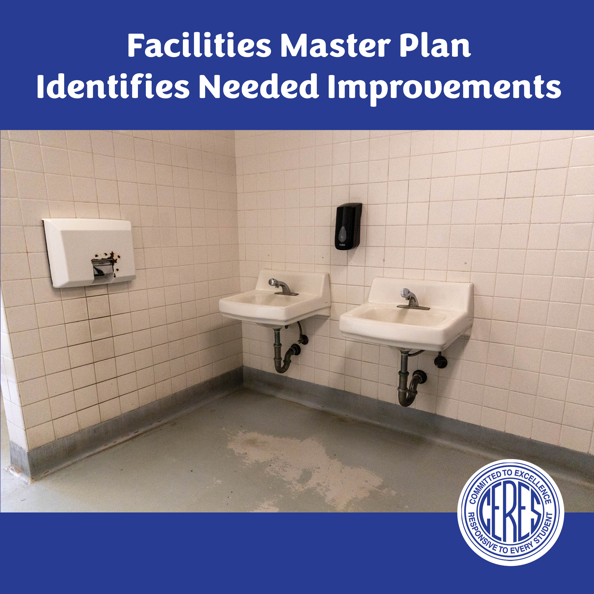 September is Suicide Prevention Month. The 988 Lifeline is available to support anyone through any emotional need — not just thoughts of suicide. By calling, texting, or chatting, anyone can connect with a trained crisis counselor who is ready to provide support at any time. CUSD also has mental health resources available to support students at all of our schools. Downloadable PDFs of the parent and educator tips are available at
https://5il.co/2458h
.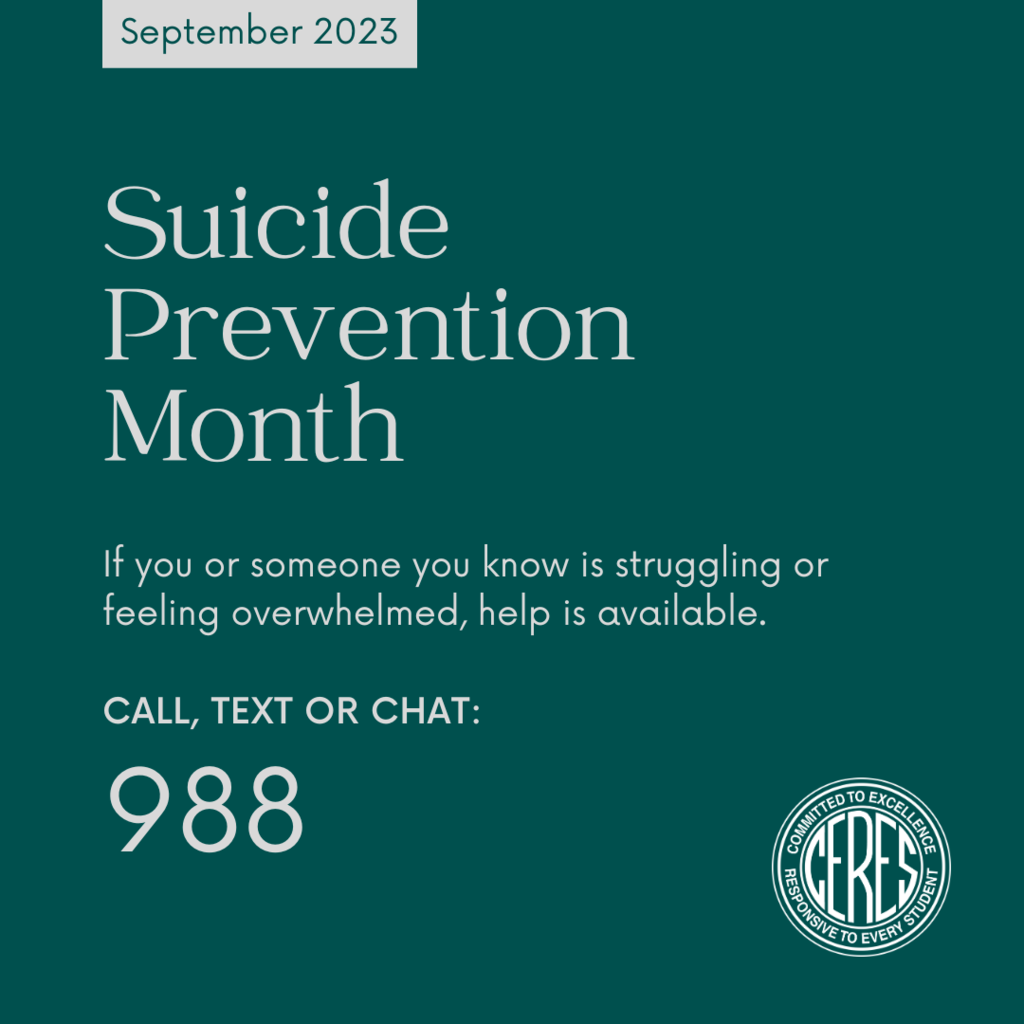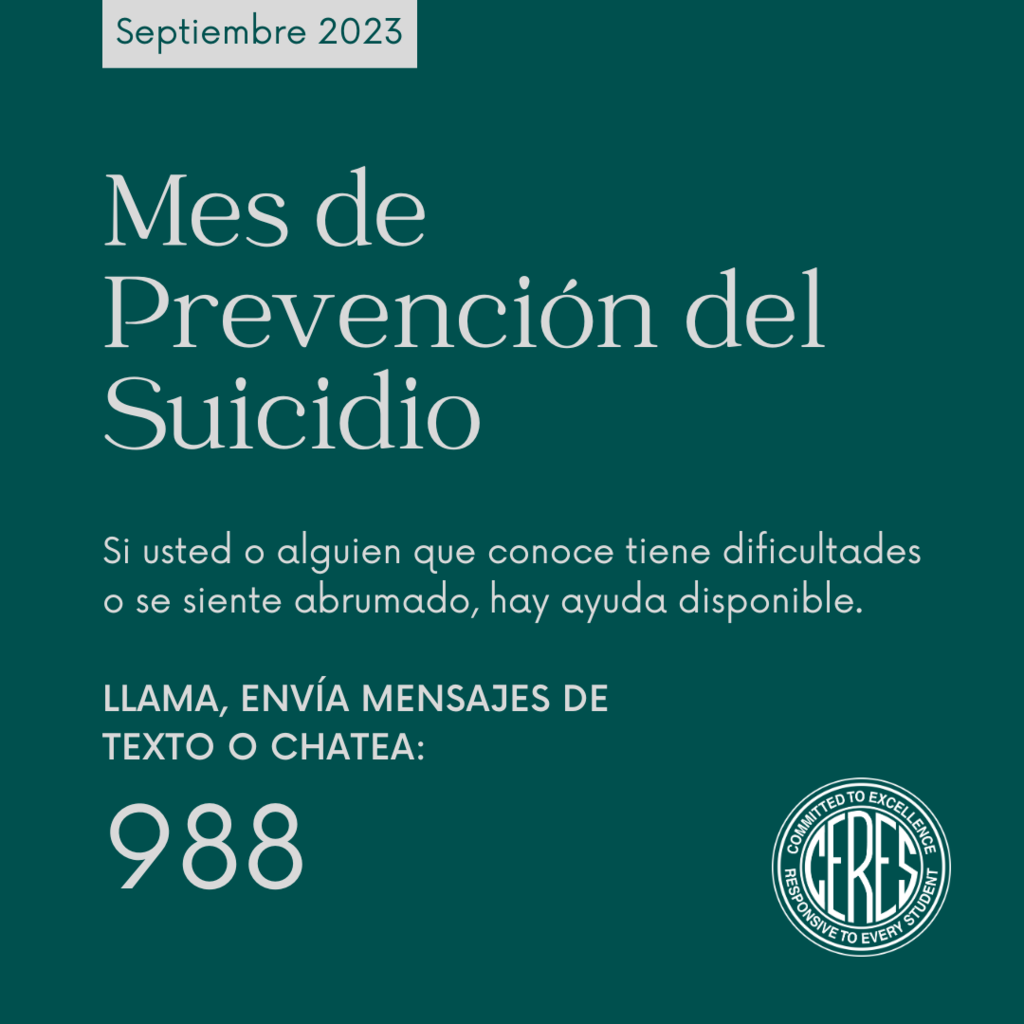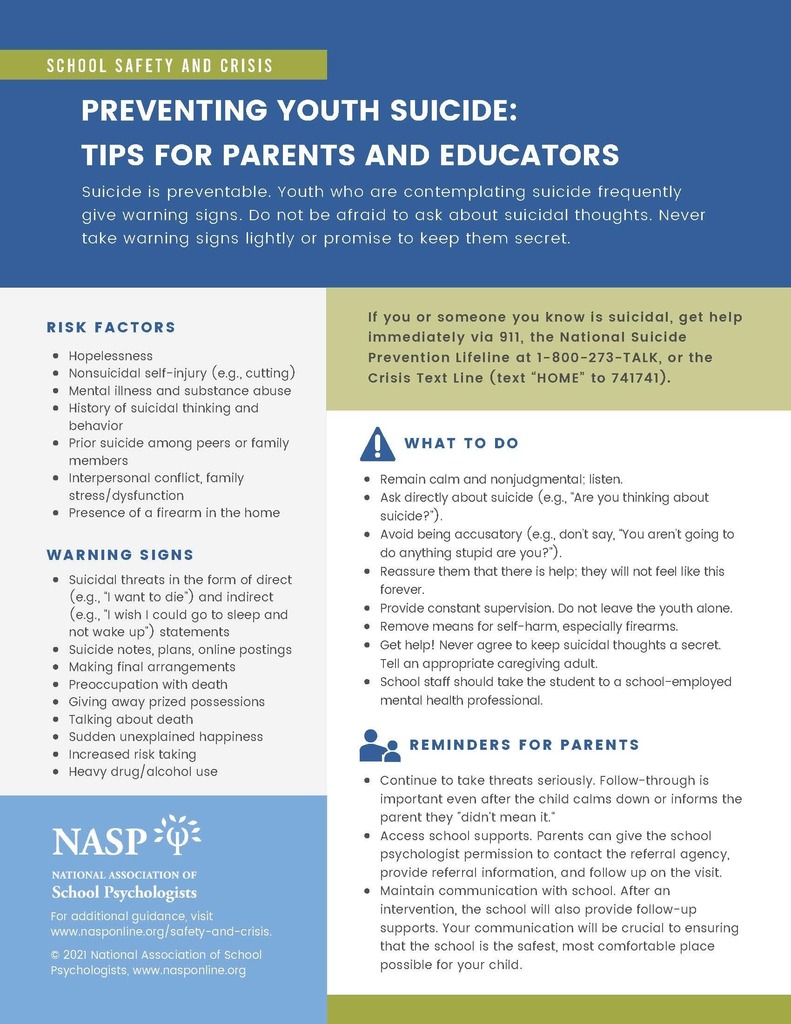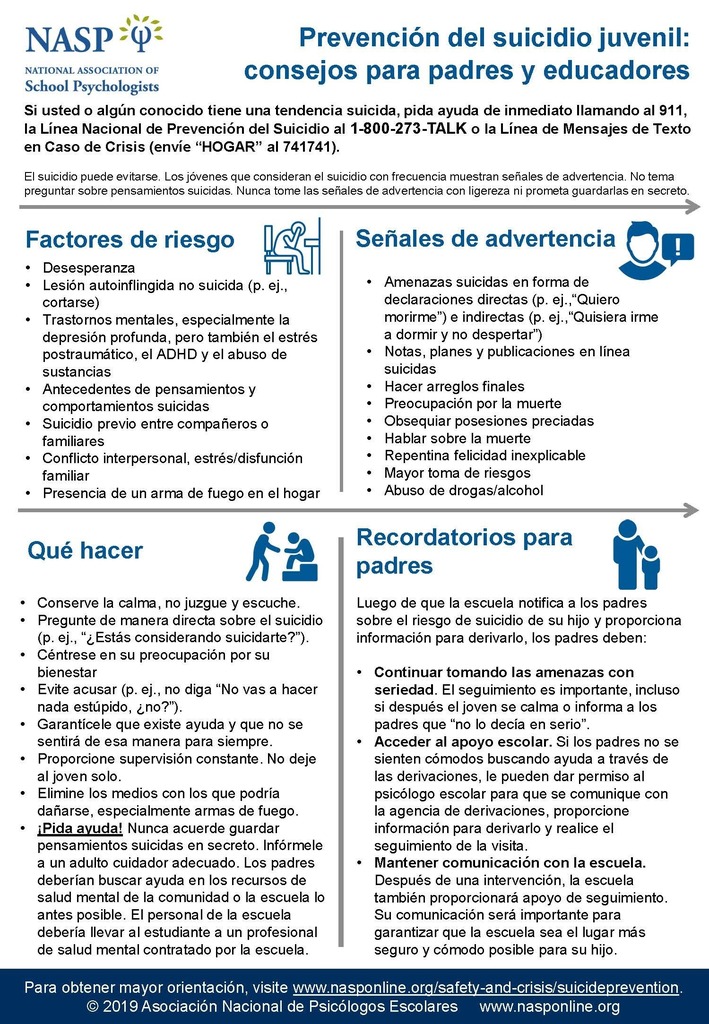 Say 👋 to another round of students who met the attendance criteria of 0-1 absences for August and won exciting prizes! Attending #SchoolEveryDay is #TheCeresWay! 🚲🛴✨🙌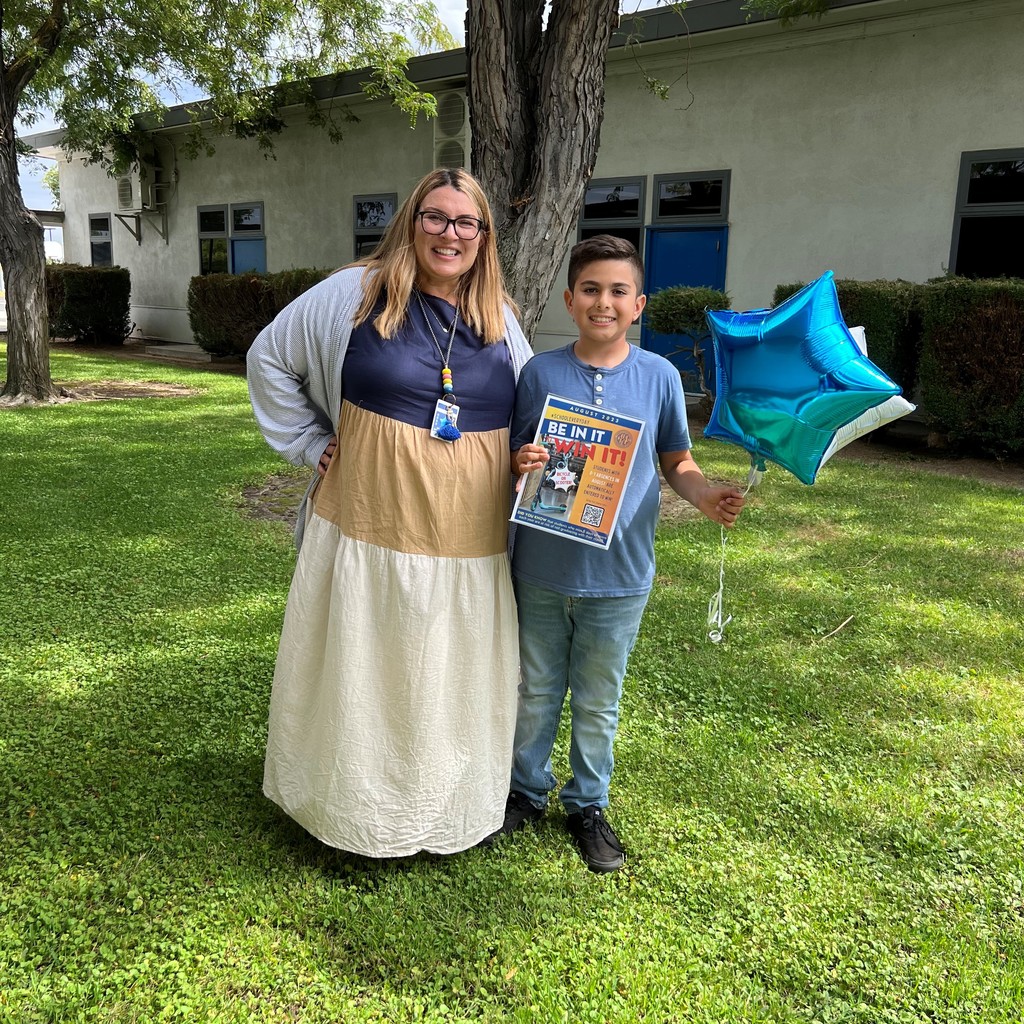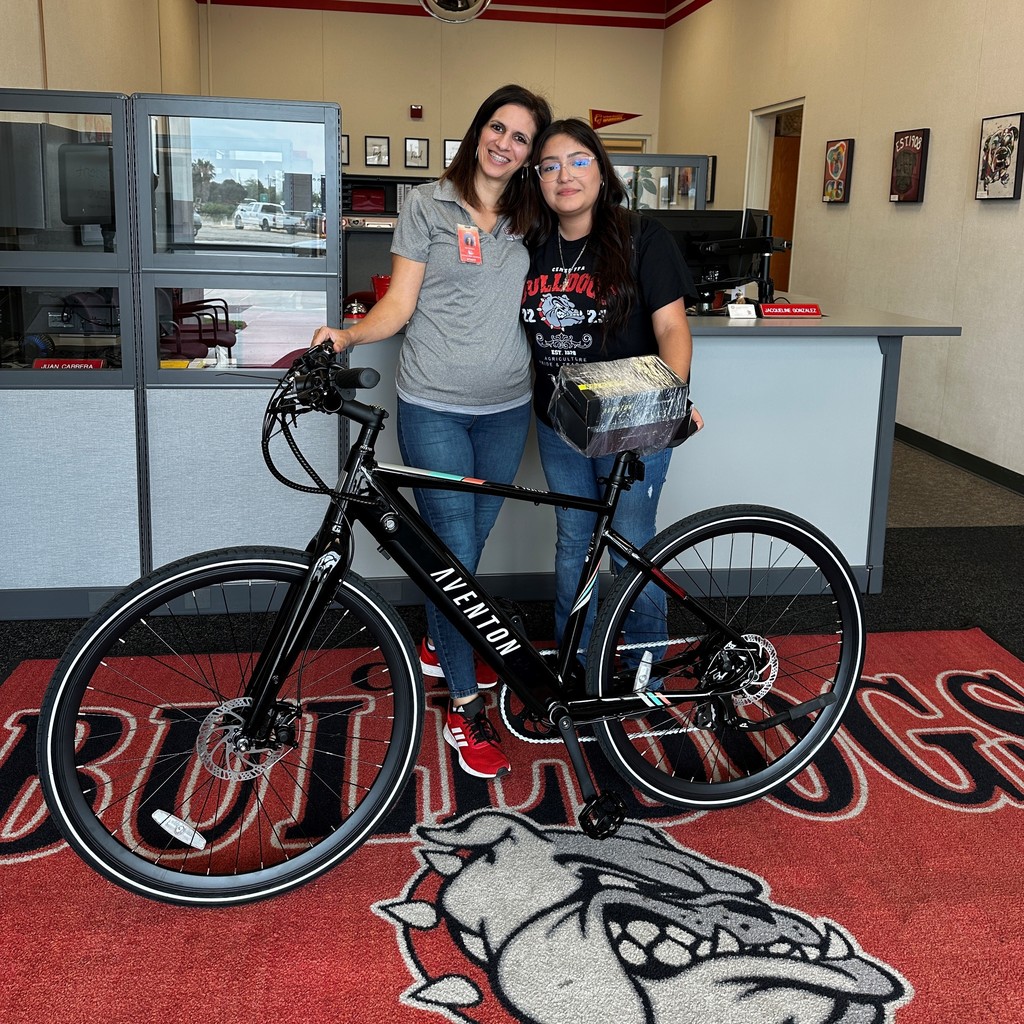 Families who attended the CalKIDS workshop learned how to enroll in this state program that kickstarts children's college savings. If you missed it, visit calkids.org or contact the Ceres Family Resource Center at (209) 556-1559.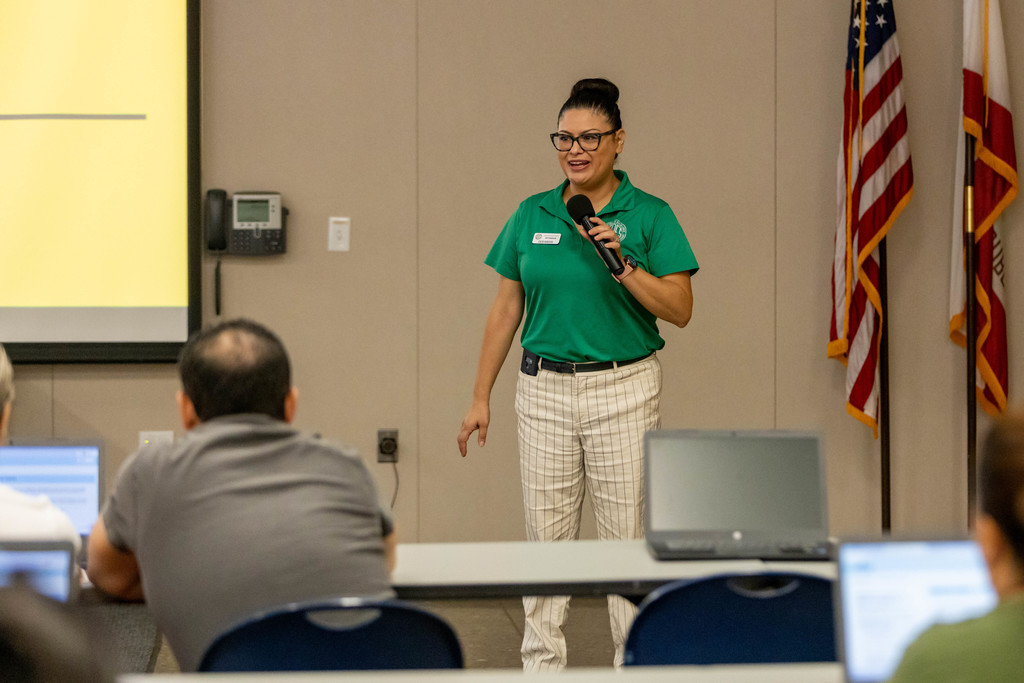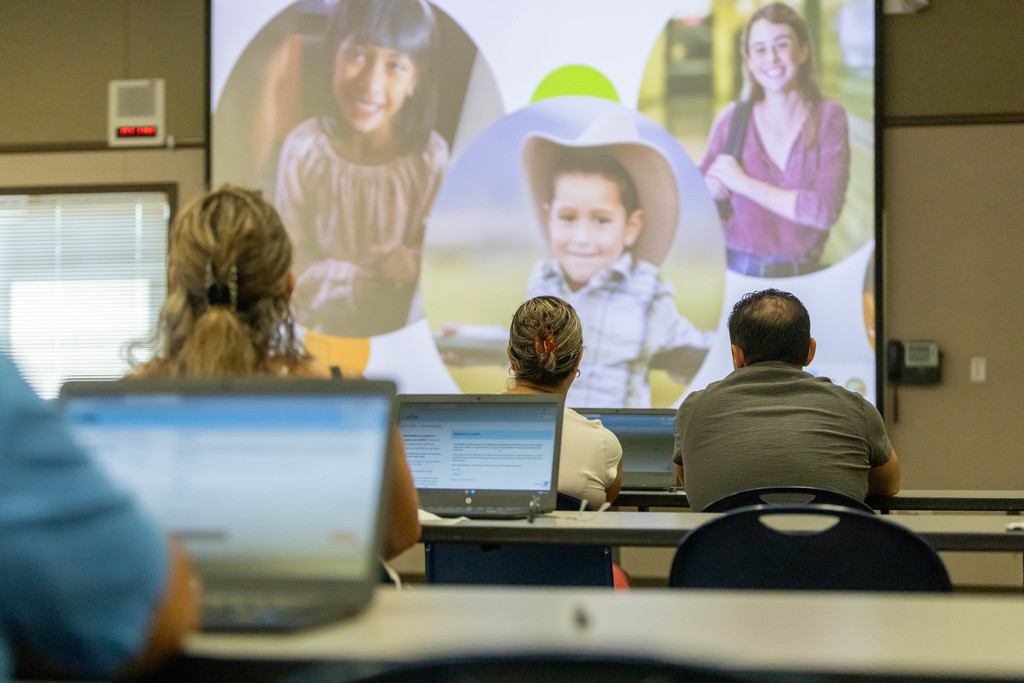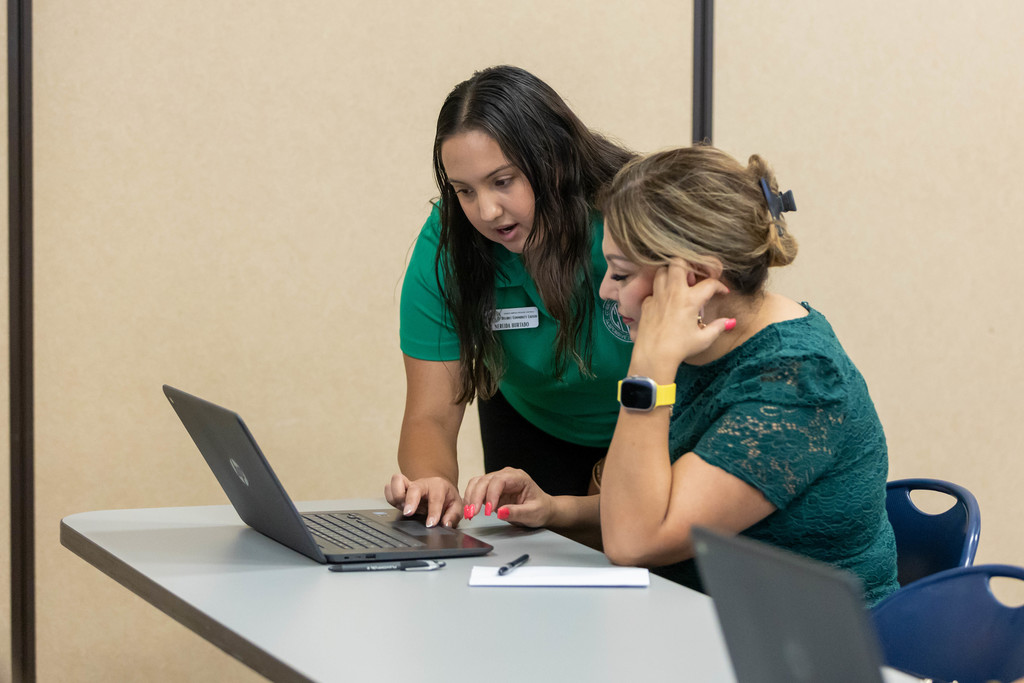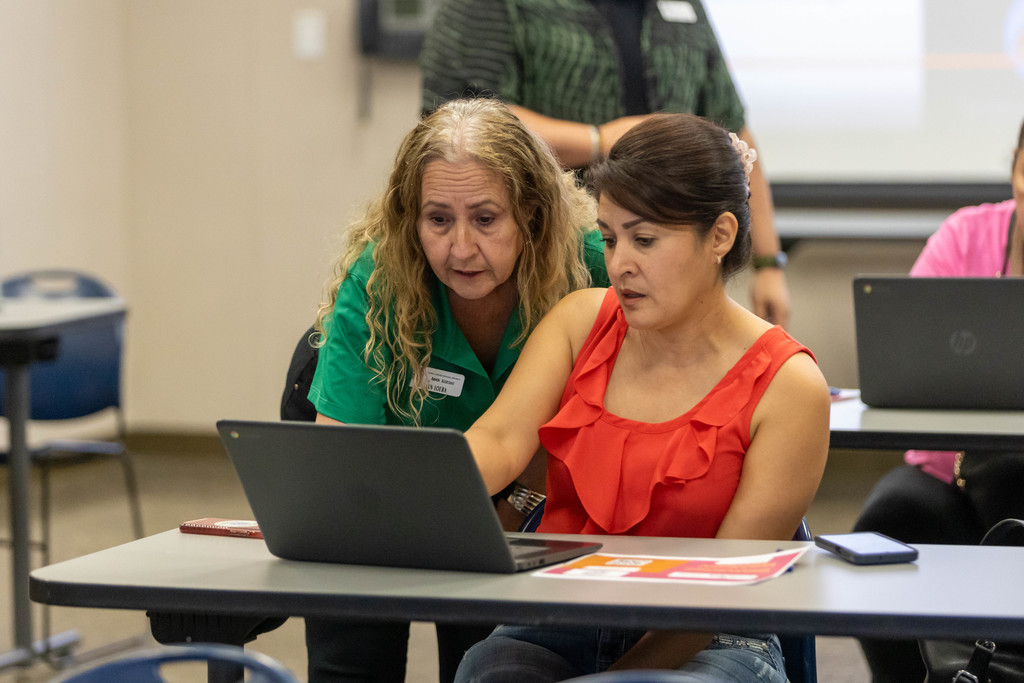 CUSD's 20 neighborhood schools include an award-winning K-8 leadership magnet, two dual-language academies and charter school options. CUSD's graduation rate is among the best in Stanislaus County and well above the state average. To learn more, visit
www.ceres.k12.ca.us
.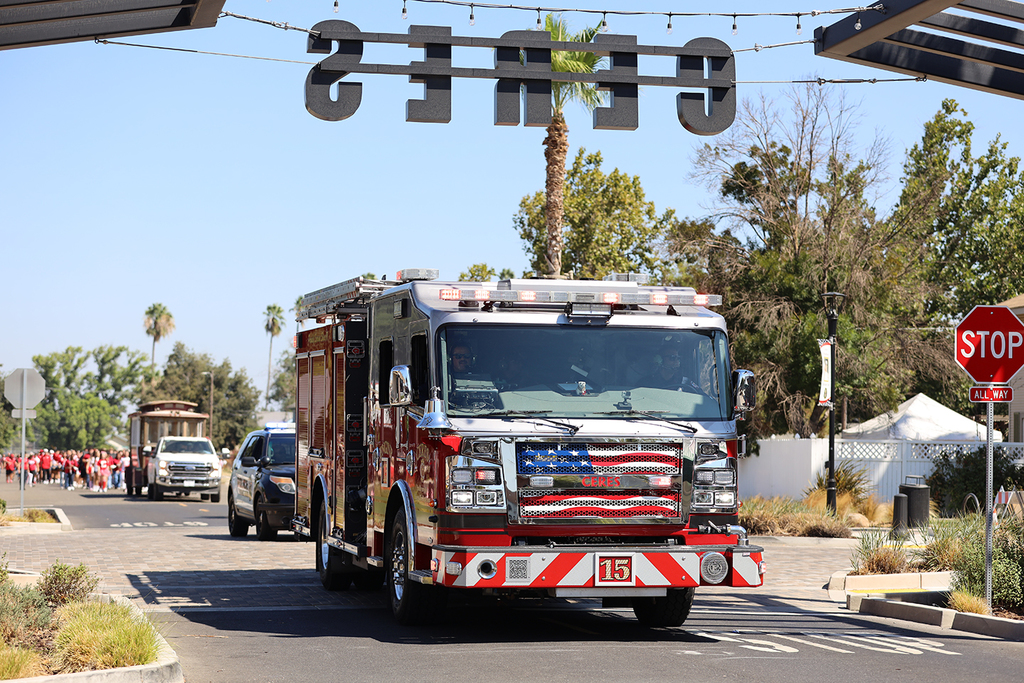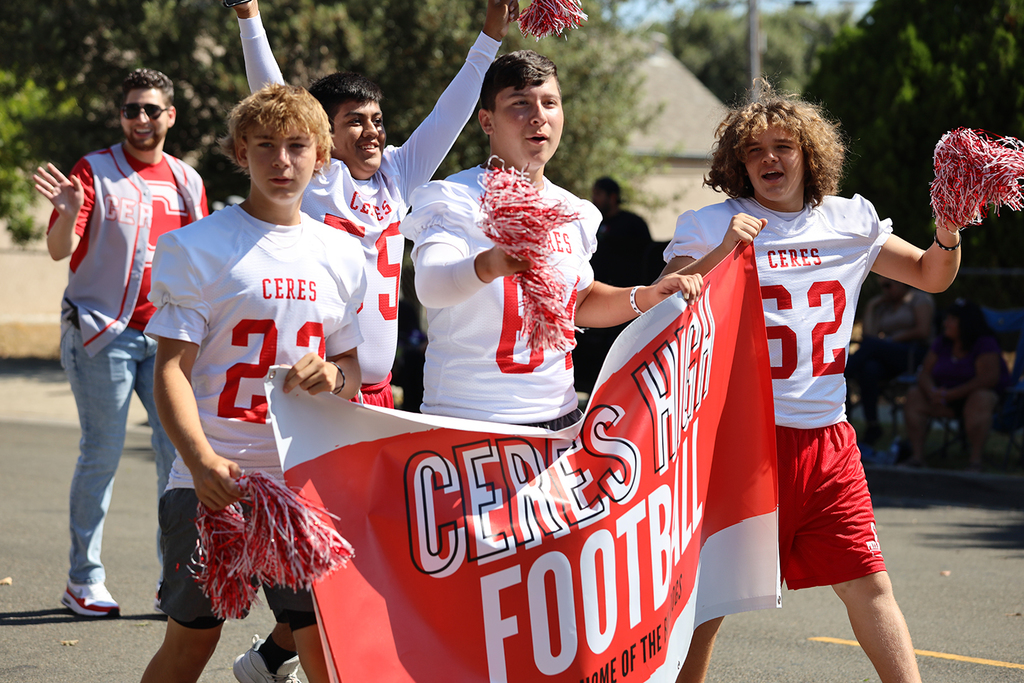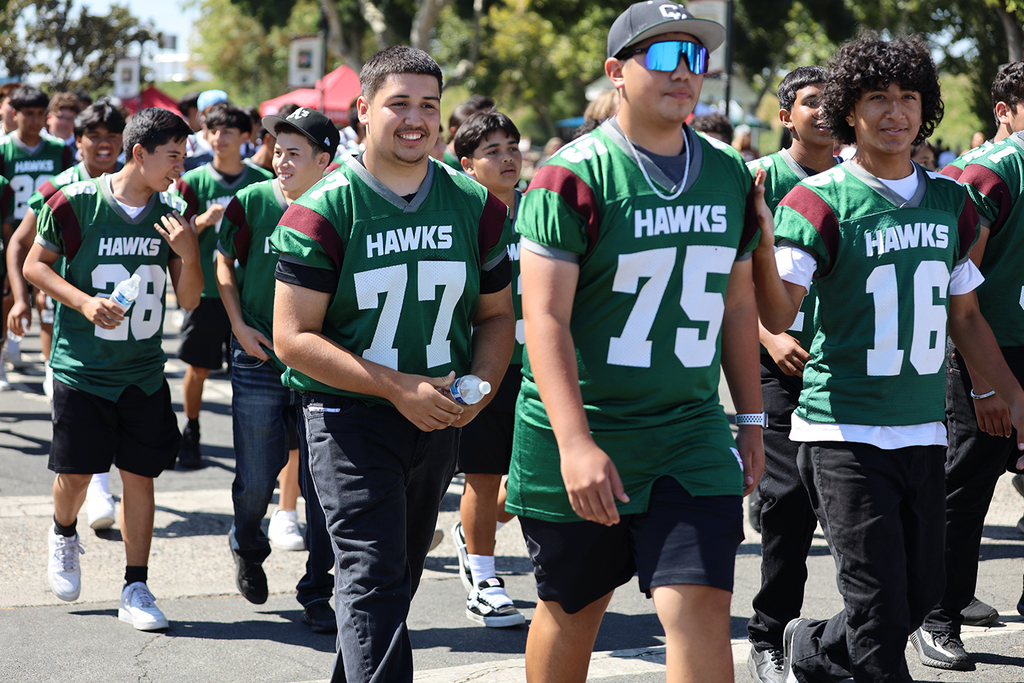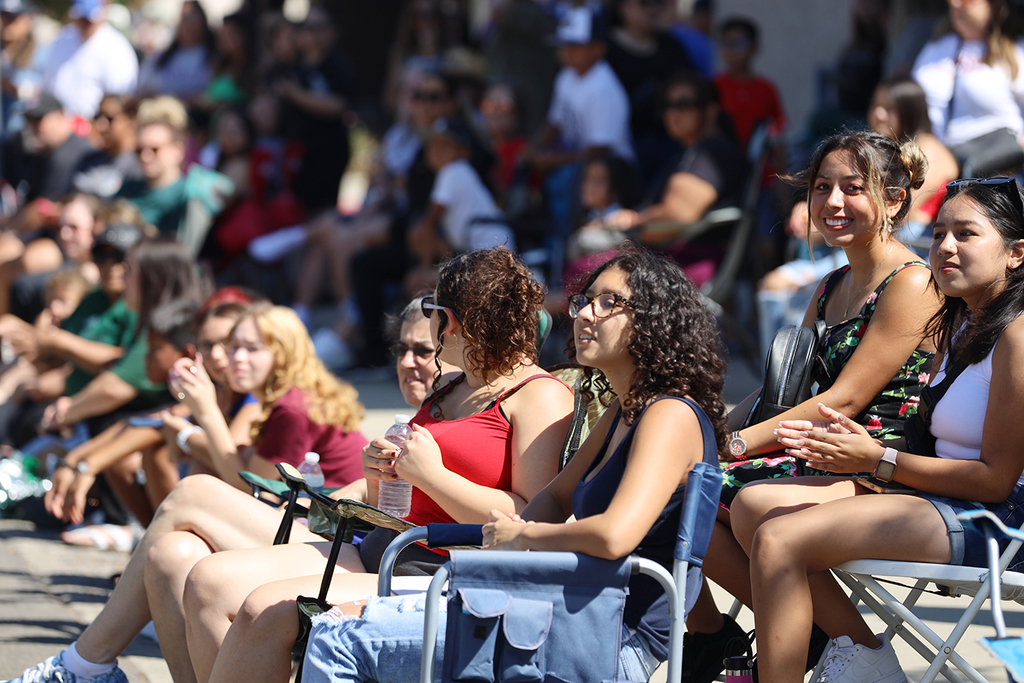 To be an effective school board member takes not only a heart for service, but many hours of professional development. Trustees, Ruiz, Molina, and McConnell attend a Saturday session of California School Boards Association Masters in Governance training with Dr. Wickham! #Leadership #TheCeresWay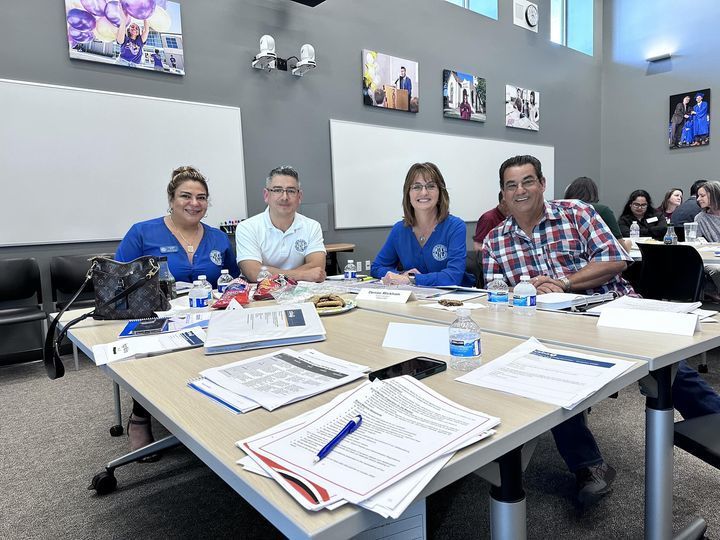 Blaker Kinser Families, As we prepare for the upcoming school year, we want to remind you sports physicals are mandatory for all CUSD Jr. High and High School students participating in school athletics. Students that need glasses or contact lenses must wear those items or bring them along for the vision test. CUSD is hosting a free sports physical on: When: Wednesday, August 9, 2023 Where: Cesar Chavez Jr. High School Students with the last name A-L arrive from 2:30pm-4:00pm Students with the last name M-Z arrive from 4:00pm-5:30pm If you have any questions, please feel free to contact our office at 209-556-1810.

Last week was all about graduation and promotion ceremonies! We were thrilled to celebrate our eighth-graders, seniors, and adult students as they crossed the stage into the next chapter of their bright futures. Congratulations Class of 2023! ✨🎓🎉 For more photos, please visit our Facebook page.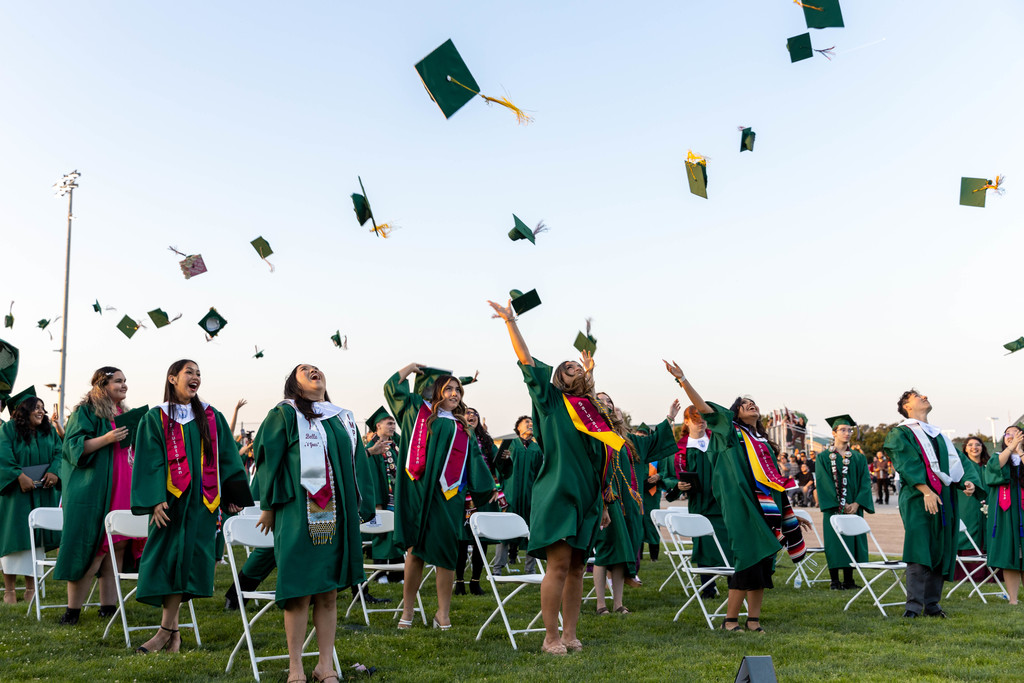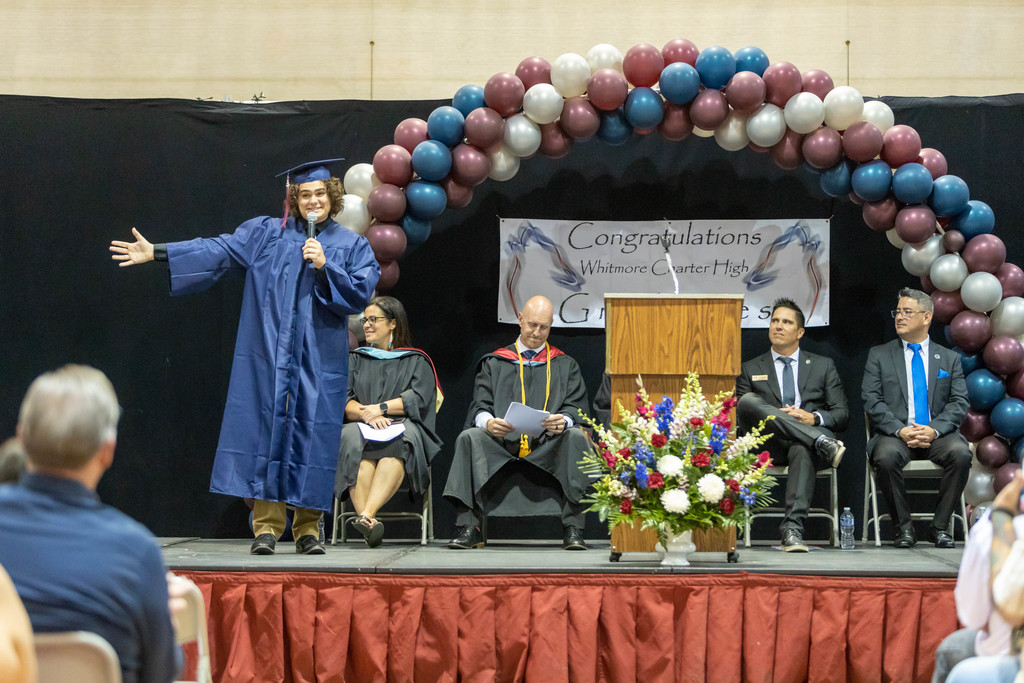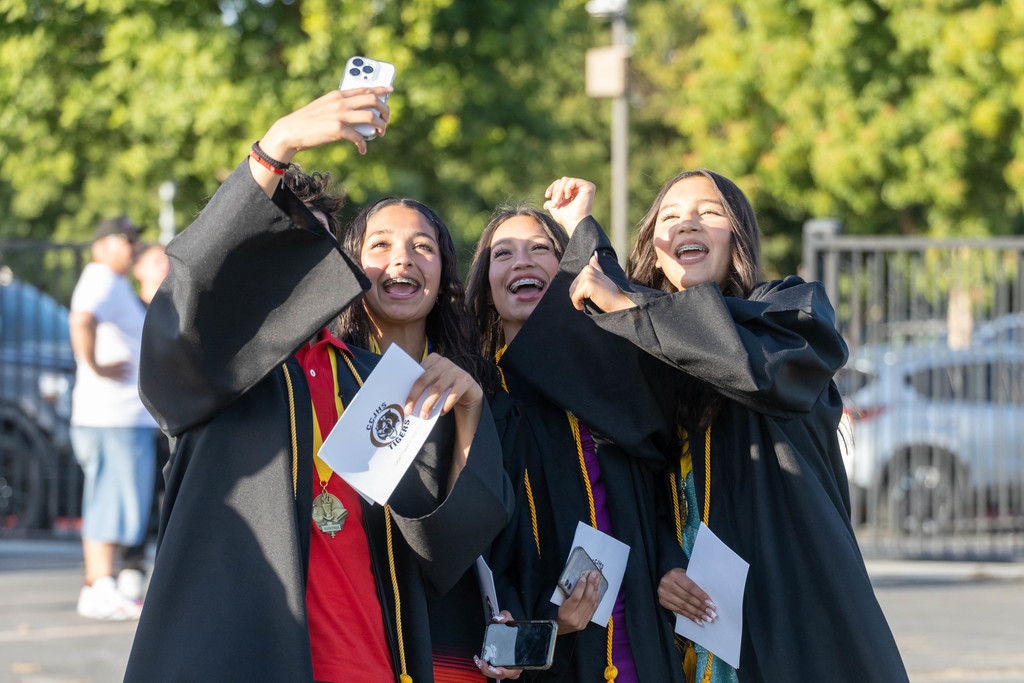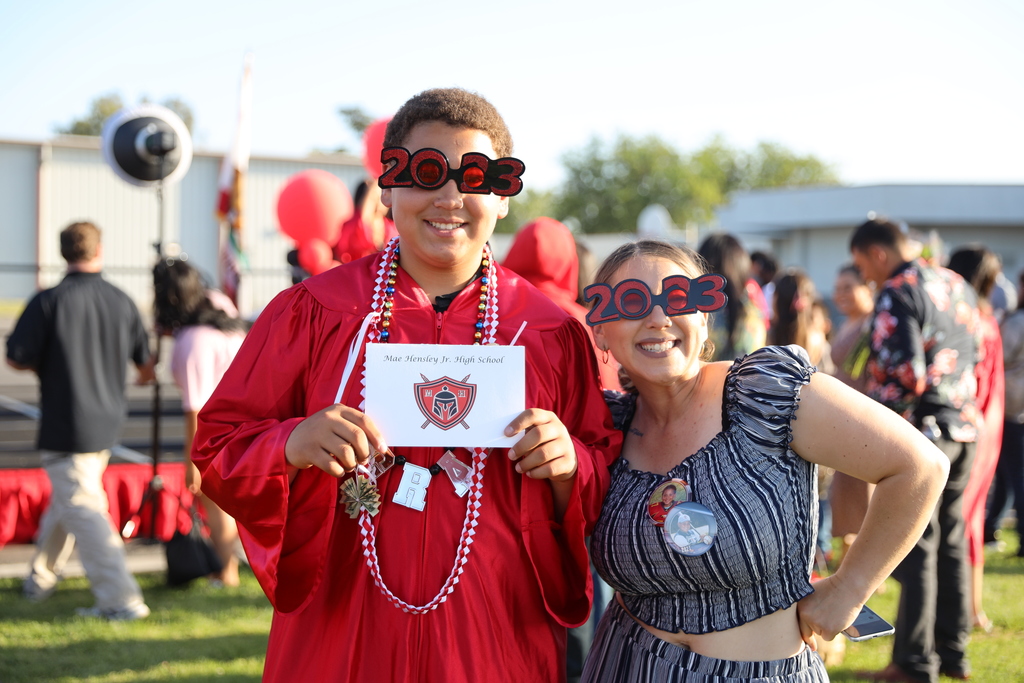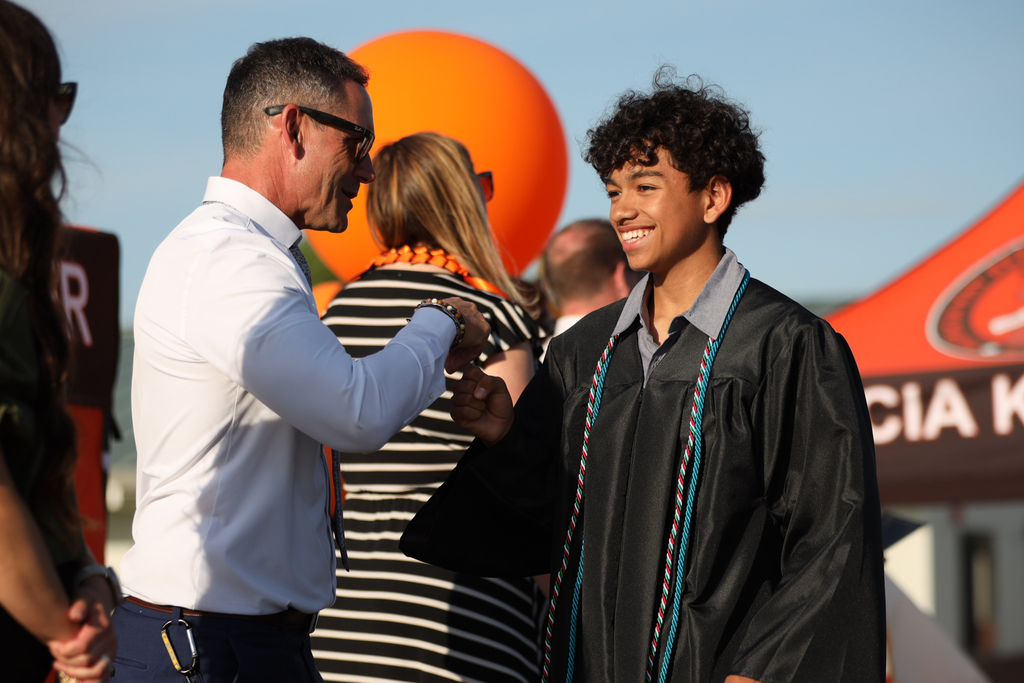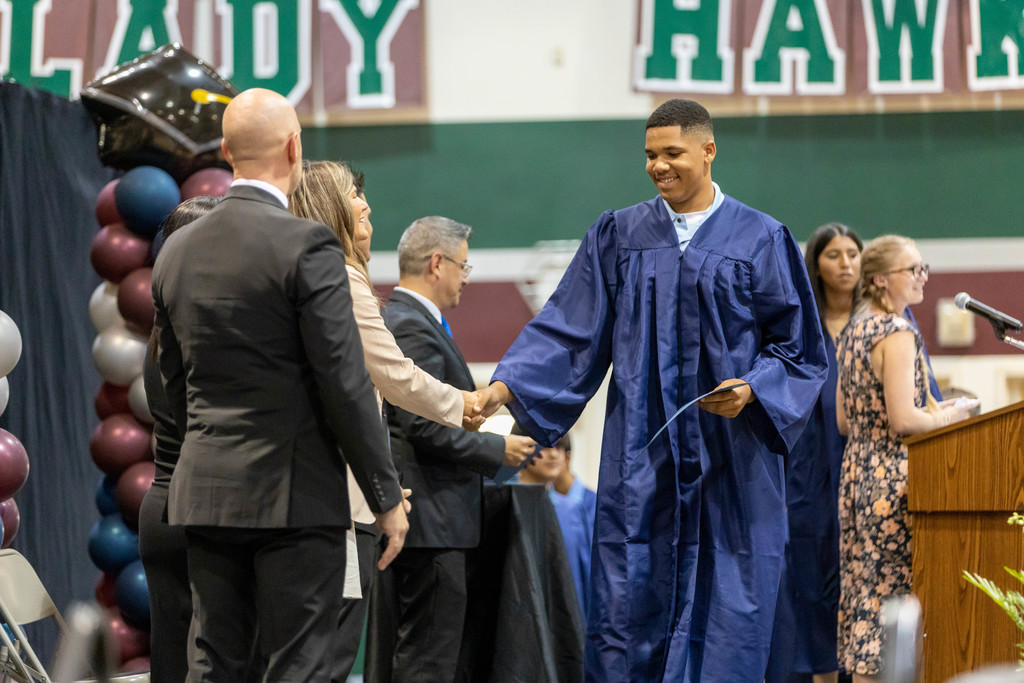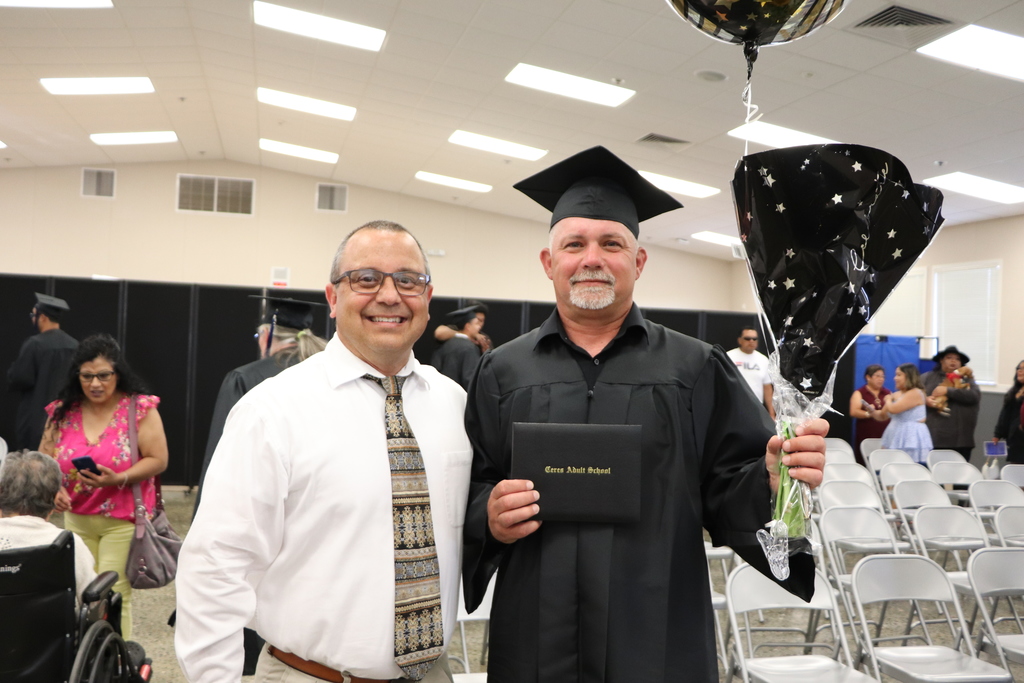 All schools and offices in the Ceres Unified School District will be closed Monday, May 29, 2023 in observance of the Memorial Day holiday. 🇺🇸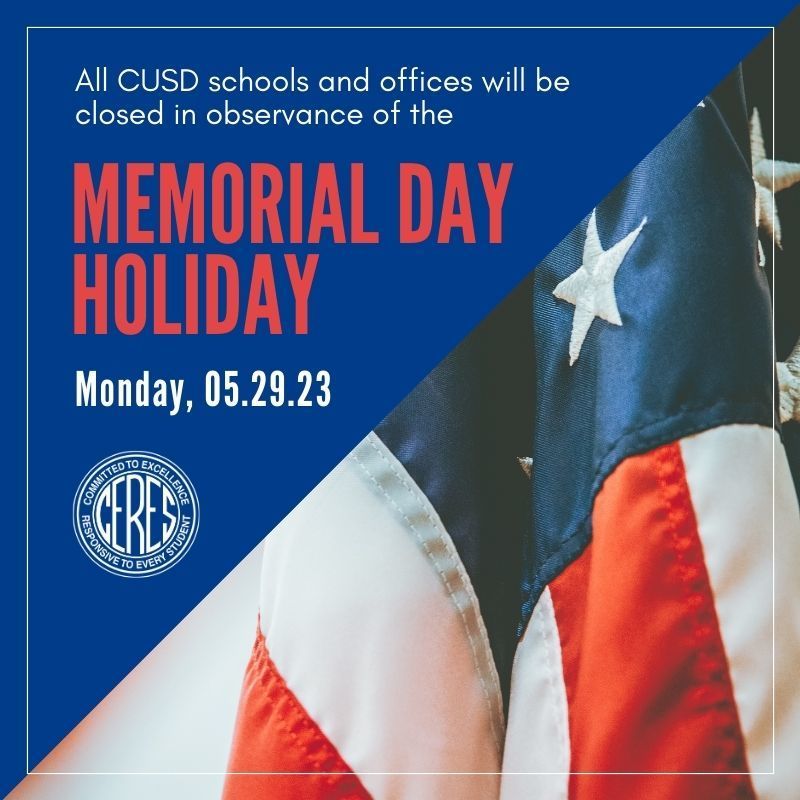 Congratulations to CUSD students recognized for their winning entries in the Masonic Essay Contest! Pictured from left to right are: Valeria Bugarin, Lucas Elementary Dual Language Academy (1st Place Elementary); Emily Carranza, Blaker-Kinser Junior High (2nd Place Junior High); Daniela Rodriguez Larios, Central Valley High School (2nd Place High School); Leilanie Ware, CVHS (1st Place High School); Amore Franco, Whitmore Charter (1st Place Junior High); and Adelynn Bradley, Patricia Kay Beaver Leadership Magnet (2nd Place Elementary). In the back row are Masons Guy Sisco and Alvin Calbreath. Thank you, Ceres Masons, for making this opportunity possible for our students!